EXTRACT FROM OUR PROJECT LIST:
Design support for the series production of compact wheel loaders, large wheel
loaders and mobile excavators. In addition, the design of modular units for the above
mentioned machines (Software PRO_E WF4 on Intralink).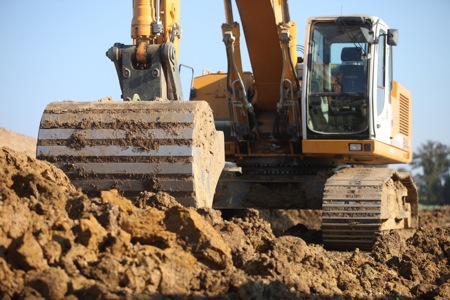 THERMAL CONDITIONING UNIT (TCU)
The extension of an existing TCU unit for the German Space Research Centre.
Main activity: project management within the framework of a customer team engaged
in the development of a plant for cooling thermal test chambers down to -170 °C and
heating them up to +160 °C for the purpose of simulating an artificial space climate.
The entire plant was completely redesigned, beginning with a definition of the flow
system right up to the components necessary to ensure proper functionality and per-
formance as well as to meet safety regulations. Definition of performance parameters
for all components, design and computation of these components and the piping
system as well as the dimensioning of a container for housing the plant unit.
Further assignments: assembly on the customer's premises and all tasks necessary
to integrate the plant into the customer's existing system.
Design of a patio roof with an integrated solar thermal and photovoltaic system
(Viessmann system) with a 16m² collector surface. CAD system: "PRO_E WF4".

Drafting of a design concept for an open- die forging press on the basis of established
foregoing orders and production engineering development. Repair order for a 50,000
short ton, 17m high and 11m deep eight- column hydraulic press with an 8m long and
3,7m wide forging table. Main tie rod with a column diameter of about 1000mm.
Modelling and production engineering development of the nodular castings
(piece weight up to 270 metric tonnes).

Engineering project for tunnelling machines involving the following tasks: cost cal-
culations, development of curved surfaces, nesting of sheet steel cut- outs, drafting of
production schedules, purchasing of primary materials and the manufacture of
specimen steel components.

Engineering services for a major project in China involving the construction of a crane
system with six large cranes for a new aircraft hangar. Design of the guide rails for the
afore- mentioned bridge cranes as well as their suspensions.

Design of equipment for optimising the assembly of axles and tractor transmissions as
well as the design of test equipment and the realisation of production and quality
assurance requirements.

Production realisation of low- pressure and pressure- free containers for the chemical
and food industries in the form of a so-called extended workbench.
Core activities: design, production planning, material procurement, documentation and
the organisation of key processes.

Design support during the series production of mobile excavators. Design of standard
and special assembly modules and chassis. Contact person for documentation, testing,
production planning and quality assurance as well as sales and marketing in a
secondary capacity.

Design of stainless steel bulk material silos including dependent peripheral fixtures
such as the filling line, venting valve, connection pipe for material extraction, level
measurement device, monitoring system, ladders, platforms, railings, etc.


PLEASE NOTE:

Various reference projects cannot be published due to confidentiality agreements.